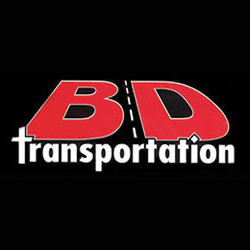 BD Transportation
Local Class A CDL Truck Driver - Home Daily
Dayton, OH
BD Transportation is now hiring for dedicated Local Class A CDL Truck Drivers for 2nd & 3rd Shifts. You will be home daily.
We Offer:
• $2,000 SIGN-ON BONUS - Up to $3400 in Quarterly Bonuses Available
• Medical/Dental Insurance
• Quarterly bonuses available for attendance, MPG, safety
• 9 paid holidays
• Equipment that is 3 years or newer
Experience Requirements:
• At least 1.5 years of experience required
Work Hours:
• 2nd & 3rd shifts available
• You can possibly be moved to first shift within the first few months
About Us:
BD Transportation, a family-owned business, was established with 5 company-owned trucks. Today we operate 65 tractors and have over 100 employees. We are a niche-oriented contact carrier. We specialize in time-sensitive repeat lane business including milk runs, dedicated carriage, warehouse shuttles, and lane-based one-way moves. Our business is based on relationships. If you are looking for a long-term relationship as an employee, please contact us today.
We are an Equal Opportunity Employer.
a4eg5cdg4pog
124644182