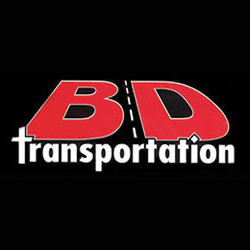 Local Class A CDL Truck Driver
Dayton, OH
BD Transportation is now hiring a dedicated Local Class A CDL Truck Driver. You will be home daily.

We offer:
• $2,000 SIGN ON BONUS
• Medical/Dental Insurance
• Quarterly bonuses available for attendance, MPG, safety
• 9 paid holidays
• Equipment that is 3 years or newer

• At least 1.5 years of experience required.
• 4:00 pm-12:00 pm
• 2nd & 3rd shifts available. You can possibly be moved to first shift within the first few months.

About us:
BD Transportation, a family-owned business, was established with 5 company-owned trucks. Today we operate 65 tractors and have over 100 employees. We are a niche-oriented contact carrier. We specialize in time sensitive repeat lane business including milk runs, dedicated carriage, warehouse shuttles and lane based one way moves. Our business is based on relationships. If you are looking for a long-term relationship as an employee, please contact us today.

We are an Equal Opportunity Employer.

18881