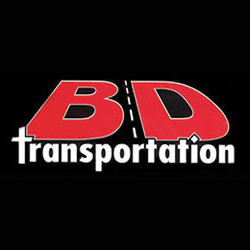 Local Class A CDL Shuttle Truck Driver
Columbus, OH
BD Transportation is now hiring a dedicated Local Class A CDL Shuttle Truck Driver. You will be home daily. Great schedule for Driver and plenty of flexibility for the right candidate for this Local Columbus opportunity!

We offer:
Pay of $23.00/Hour with time and a half over 40 hours.
$1012 weekly average, working 7 out of 14 days.

• $2,000 SIGN ON BONUS
• Medical/Dental Insurance
• Quarterly bonuses available for attendance, MPG, safety
• 9 paid holidays
• Equipment that is 3 years or newer
$1.00 per hour Raise after the 1st year!


• At least 1.5 years of experience required.
• 7:00 pm-7:00 am workday

Drivers work 7 out of 14 days on a rotating two week schedule. Week 1: Sun/Wed/Thu, Week 2: Mon/Tue/Fri/Sat – off Friday, Saturday and Sunday every other weekend.

About us:
BD Transportation, a family-owned business, was established with 5 company-owned trucks. Today we operate 65 tractors and have over 100 employees. We are a niche-oriented contact carrier. We specialize in time sensitive repeat lane business including milk runs, dedicated carriage, warehouse shuttles and lane based one way moves. Our business is based on relationships. If you are looking for a long-term relationship as an employee, please contact us today.

We are an Equal Opportunity Employer.

18853